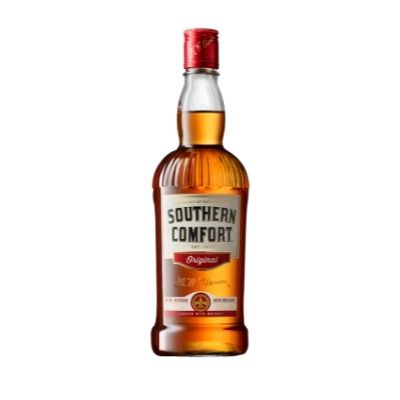 Southern Comfort has collaborated with some of Ireland's most talented DJs to create the ultimate Southern Comfort Summer playlist with a twist.
The new campaign, which launched on the 14th May, is the brand's latest digital venture, which celebrates the talent of Irish music artists. Each of the DJs will be given the same New Orleans sound sample to remix and create an original track.
Just like its hometown, Southern Comfort brings people together for a good time. Crafted over 140 years, Southern Comfort has mastered the definition of easy drinking. The New Orleans-rooted liquor, which is best served with good music and better company, unveiled its 'Remix the Spirit' campaign to provide the nation with the soundtrack to summer celebrations. Southern Comfort recognises the large talent pool of Irish DJ's and has invited four artists, Dublin's George Feely(@georgefeely), Clare's Daithí Ó Drónaí(@daithi), Cork's Robert O'Halloran(@jarjarjr) and Isabel Bartak-Healy(@izzyshowbizzy) to each remix a classic New Orleans Jazz sound.
Each DJ will record themselves creating their original track and can be followed on Instagram for exclusive behind-the-scenes footage.
Laura Scott, Brand Manager of Southern Comfort with Hi-Spirits Ireland stated, 'What better way to get the summer started than enjoying our amazing Irish artists' customised new playlist! Our 'Remix the Spirit' campaign was launched to bring people together for a good time through music and the much-loved Southern Comfort brand. We are delighted to work alongside some of Ireland's best DJs and look forward to following their journey along the way as well as listening to their remixed New Orleans sound."
Showcasing the brand's infectious and playful spirit, Southern Comfort has incorporated Snapchat and Spotify in its latest campaign to show the public what celebrating with Southern Comfort is all about – while enjoying it on its own, mixed with soda or in a classic cocktail.
Each DJ's sound journey will be documented through IGTV, Snapchat and the unique tracks will be available for download on Spotify. For further information, access to all the 'Remix the Spirit' behind-the-scenes content, and to listen to the new tracks, follow @southerncomfortireland on Instagram and Spotify.
About Southern Comfort:
Southern Comfort was created in 1874 by M.W. Heron, a man born to do things his own way. His innovative recipe, blending stone fruit and spices with the harsh whiskeys of his time, created an iconic American taste. Nearly 150 years later, Southern Comfort is as one-of-a-kind as ever and enjoyed around the world. Satisfying on its own. Ideal in any mix. This is whiskey on its own terms. Made to be enjoyed on yours. For more information, visit www.southerncomfort.com.
About Sazerac:
Sazerac is one of America's oldest family owned, privately held distillers with operations in the United States in Louisiana, Kentucky, Indiana, Virginia, Tennessee, Maine, New Hampshire, South Carolina, Maryland, California, and global operations in the United Kingdom, Ireland, France, India, Australia and Canada. For more information on Sazerac, visit www.sazerac.com.