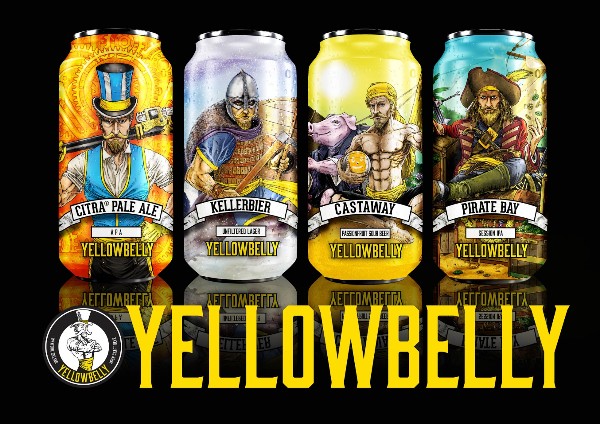 Wexford based Craft Brewery "YellowBelly Beer" are excited to announce its partnership with Craft Beer Specialists 'Alpha Beer & Cider Distribution'.
From June, ABCD will commence national distribution of YellowBelly's craft can range. This coincides with a new addition to its Flagship Range, "Pirate Bay" Session IPA, which joins an already stellar line-up including award winning beers "Citra Pale Ale", "Castaway" Passion Fruit Sour, and "Kellerbier" Unfiltered Lager.
Pirate Bay is a juicy, tropical, hazy session IPA with a bitter kick, at a reasonable ABV of 4.5%. The can boasts the now familiar artwork from YellowBelly's resident artistic director Paul Reck.
YellowBelly's sought after limited-edition range will also be available through ABCD, with new releases expected every month, including some re-releases of cult classics due out this summer.
For more information contact the brewery directly at info@yellowbellybeer.ie, or through the usual social media channels @YellowBellyBeer.